A BETTER WAY
TO LEARN BIOLOGY
Forget everything you know about online learning. BioBeyond is better than anything you've seen before.
REQUEST A DEMO
EXPLORE

A LEARNING JOURNEY
INSPIRED BY A BIG QUESTION
---
BioBeyond is the first online course of its kind. It's more than a syllabus and list of lessons. It motivates students with an awe-inspiring "Big Question" narrative, and uses projects to meet foundational learning objectives and teach all the biology needed to seek answers.
Students move away from pure fact memorization and get excited to form a deeper understanding of scientific reasoning and modern science. BioBeyond takes students to the edge of today's knowledge, voyaging with them into the unknown.
It's education through exploration.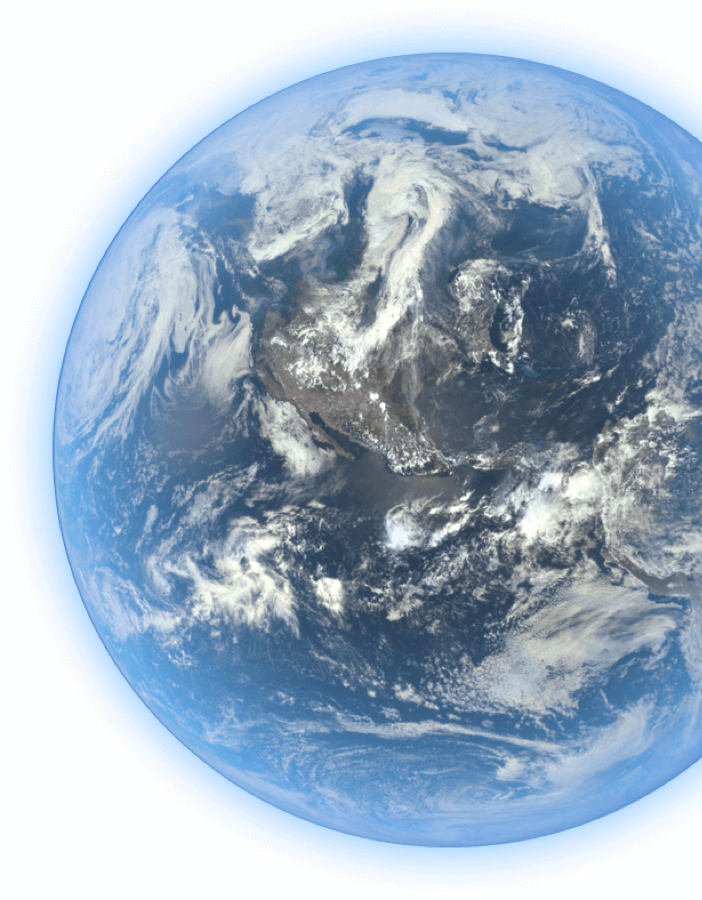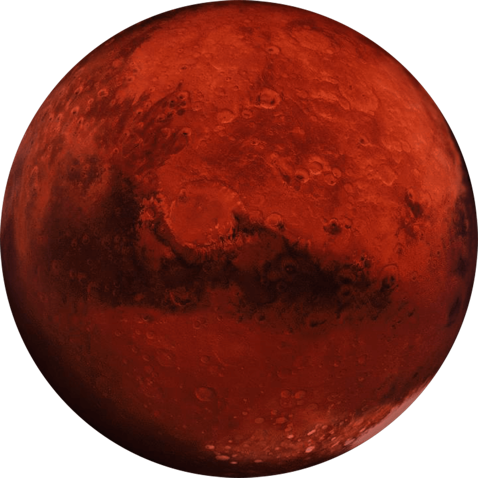 BioBeyond is an introductory biology course centered on the authentic, compelling question of how to find life in the universe. As they investigate the possibilities, students learn everything included in a standard first year biology curricula.
---
01
Biology Bootcamp
How do we study biology?
02
World Biodiversity Expedition
What is life?
03
Journey to the Galapagos
How did life get so diverse?
04
Time Traveler's Guide to Life on Earth
How did life evolve?
05
Into the Cell
What is life made of?
06
Searching for Signatures
How could we test for life beyond Earth?
07
Blue Planet
What is the future of life on Earth?
08
A Mission Beyond
What is the future of life beyond Earth?
BIOBEYOND TAKES YOU PLACES
As students seek answers throughout the different units, they'll go on global expeditions via virtual field trips to places like the Galapagos Islands, travel down into a cell, voyage outward to Mars, and more. GO ON A VIRTUAL FIELD TRIP
A PERSONAL
LEARNING JOURNEY
ADAPTIVE PATHWAYS
UNIQUE FOR EVERY LEARNER
BioBeyond is built on an adaptive learning platform. Lesson pathways cater to each individual's knowledge and skills, motivating and supporting both struggling and advanced learners.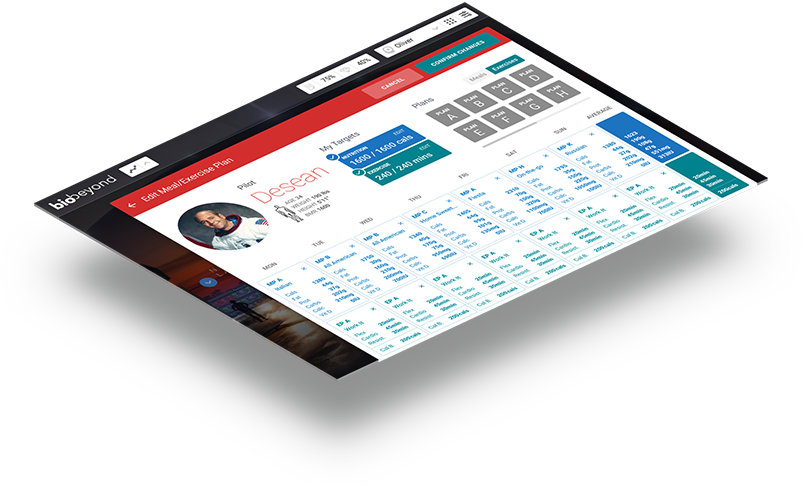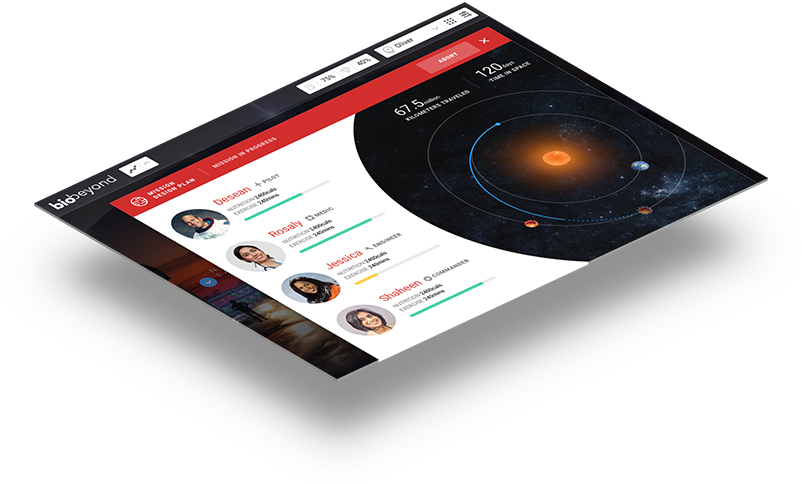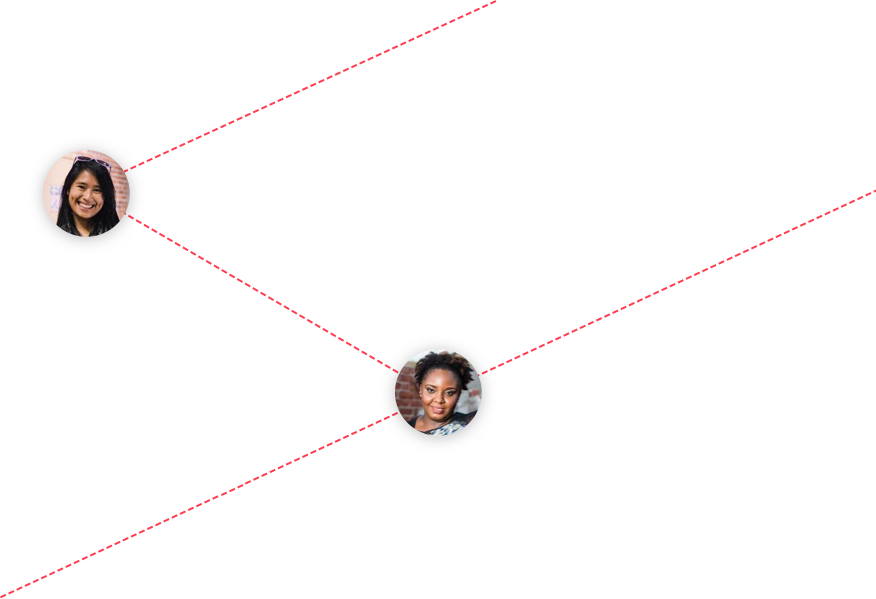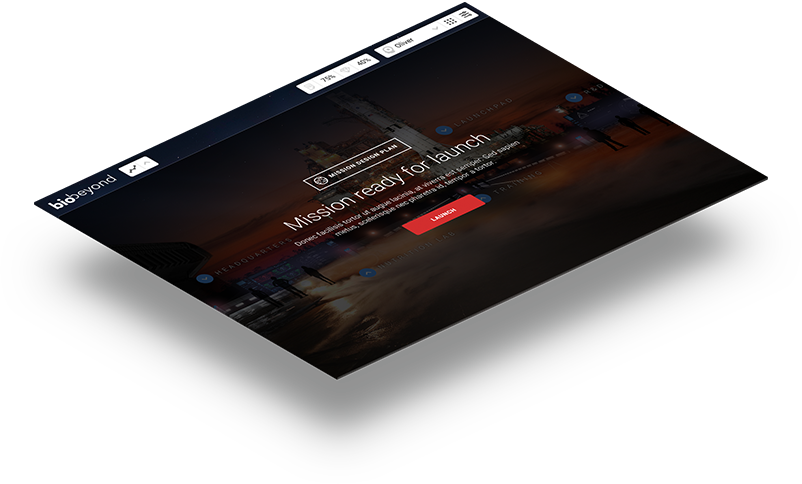 ADAPTIVE FEEDBACK
WITH ADVICE A TUTOR WOULD GIVE
As they work, students receive adaptive feedback they need right when they need it to guide them through challenging material.
LEARNING COMPANION
SAY HELLO TO BEAGLE
Beagle is a personal learning companion that guides students through their exploration and learning experiences. Beagle offers advice and remediation as well as a variety of learning tools that students carry throughout their learning journeys.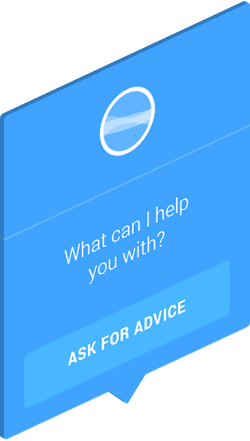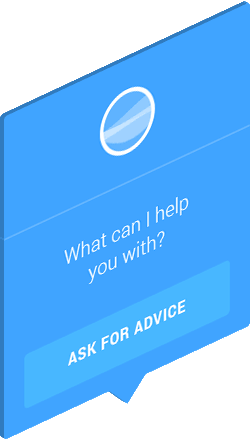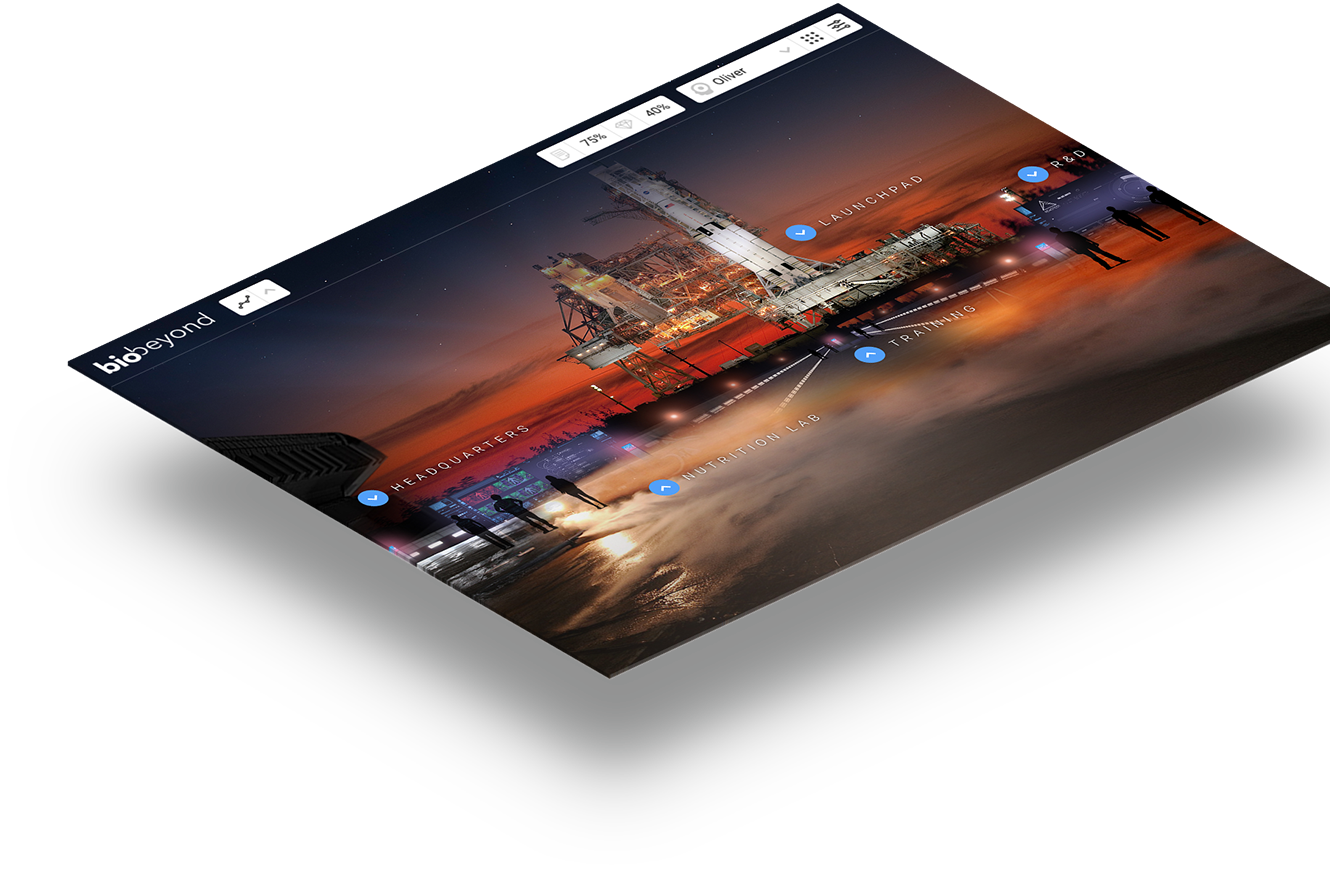 PROMOTING ACTIVE LEARNING
Learning by doing with real-time guidance is the best way to learn. How do you effectively scale your effort to every student? BioBeyond engages students with beautifully-designed, scientifically-accurate simulations and real-world problem solving activities where students analyze, evaluate, and synthesize content in a whole new way, all while getting tailored feedback and advice. Now, take a journey into a living human cell to experience next-generation learning by doing.
JOURNEY INTO THE CELL
56
active & adaptive lessons
13
immersive virtual field trips
70
hours of learner engagement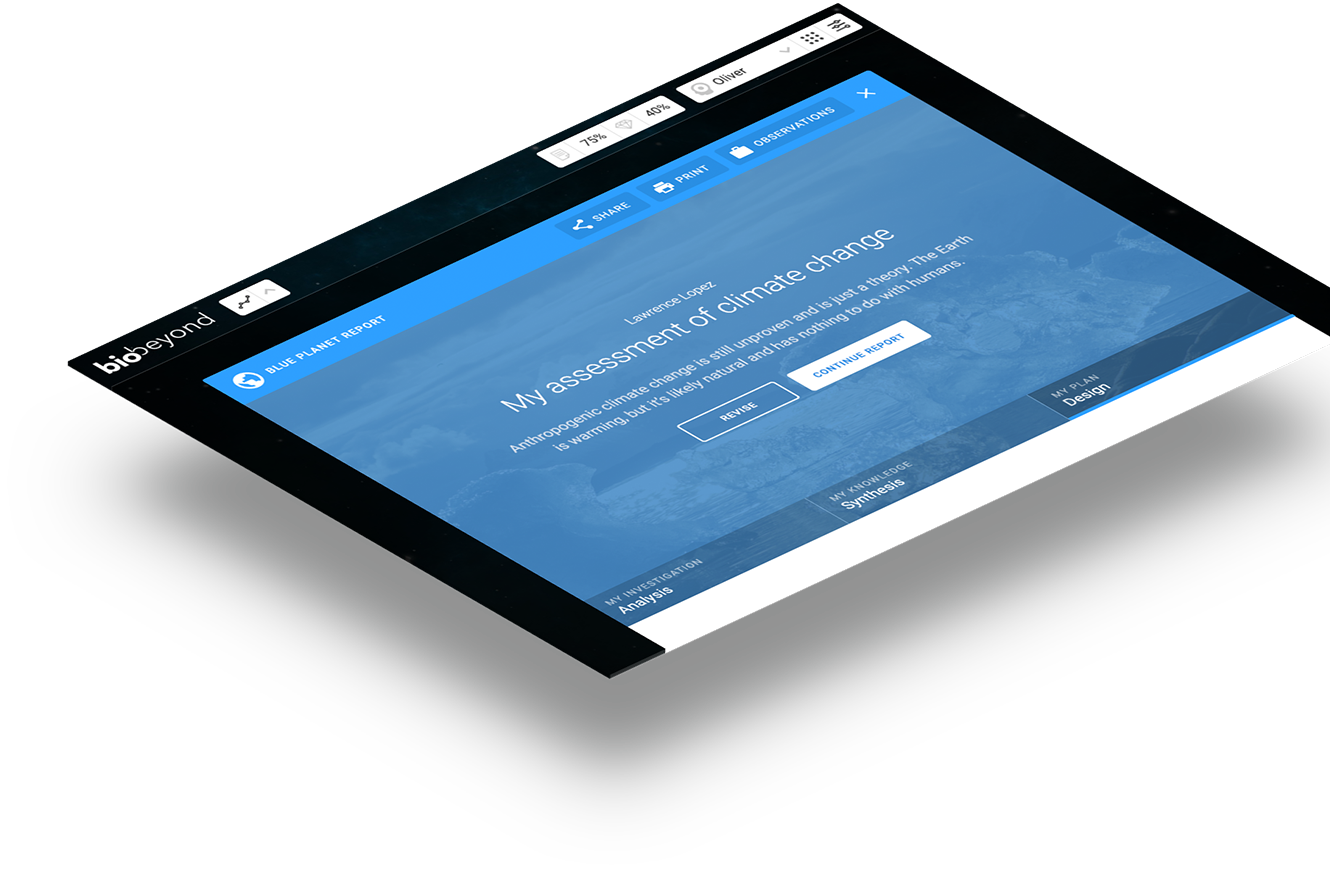 POWERED BY
SMART SPARROW
BioBeyond is a paradigm shift in learning design it focuses on the whole learning experience rather than just relaying content. It was designed from the ground up to meet instructors' teaching needs and help students learn using cutting-edge adaptive technology.
TURNKEY SOLUTION
A complete online course that maps to standard introductory biology curricula
LMS INTEGRATION
Integrate it with your learning management system to enable gradebook sync and single-sign on
CLOUD BASED TECHNOLOGY
Tablet-ready and nothing to download for you or your students
SCALABLE AND COST EFFECTIVE
Supports classes of any size, anywhere, for far less than the cost of a textbook
FLEXIBLE AND MODULAR
Easy for instructors to adopt in both fully-online and blended classrooms
SUPPORT AND TRAINING
The Inspark Network provides full-time student support and instructor training
RESEARCH AND EVALUATION
Ongoing evaluations of learner experience to improve the course every semester
STUDENT ARTIFACTS
Even after courses end, students will still have access to their projects
EXPERIENCE THE FUTURE OF LEARNING.